Renewable Fuels Association President and CEO Bob Dinneen reacted today to a poll released by the Outdoor Power Equipment Institute (OPEI) saying consumer awareness and knowledge of how to use higher ethanol blends remains relatively unchanged. The poll also found that consumers do not pay attention to the fuels they use. Dinneen pointed out that there has never been even one case of misfueling or engine damage since E15 was introduced into the marketplace. He also noted that E15 is sold at less than 2 percent of gas stations nationwide and the majority of people polled live nowhere near a station that sells E15. Dinneen added that education will come with more widespread use of higher ethanol blends including E15.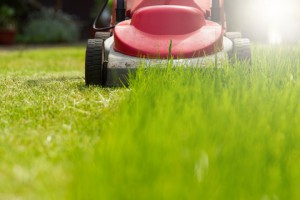 "By law, all gasoline station pumps must post clearly labeled signs indicating what fuel is being dispensed and what vehicles can operate on those fuels," explained Dinneen. "For higher ethanol blends above 10 percent, only flexible fuel vehicles and 2001 and later model year vehicles are approved — not small engines, lawnmowers or any other off-road vehicle. This has been the case since EPA gave final approval to E15 in 2012, four years ago."
Dinneen continued, "OPEI's poll is insulting to consumers. OPEI seems to think the average consumer is stupid enough to purposely ignore a very clear label and knowingly violate the law to save a few cents per gallon on a typically low-volume fill up for small engines.
"E10 is sold at nearly every single gasoline station in the U.S. and has been used in small engines for decades. All major small engine manufacturers approve and warranty the use of E10 in their equipment.
"Ethanol blends are typically the lowest-cost fuel option at retail gasoline stations and E15 has generally been even cheaper than E10. That is good news for consumers. However, consumers are still smart enough to know they should use only approved fuels for their equipment.
"If going purely by cost, 85 octane is the cheapest fuel in many states today, and is far more readily available than E15. However, 85 octane is a non-approved fuel and not covered by any warranty. If OPEI really cares about consumers, where is their information campaign on that?
"In 2013, OPEI launched a national ethanol education and consumer protection campaign called 'Look Before You Pump,' warning consumers not to fill up their small engine products on ethanol blends above 10 percent. This national poll indicates OPEI's own effort is failing and simply proves that it is an anti-ethanol campaign designed to scare consumers. E10 is safe for all vehicles and ethanol blends above 10 percent aren't. It's as simple as that. Despite OPEI's latest poll, consumers know that too."
Posted by Joanna Schroeder