TheAmerican Petroleum Institute's (API) Jack Gerard delivered the 2016 State of American Energy Address. During the presentation he made remarks about the Renewable Fuel Standard(RFS), federal energy legislation that API has been a vocal opponent of since it's inception in 2007. Citing impediment of environmental improvement and cost to consumer Gerard remarked, "For example, ignoring clear consumer preference and in spite of the current record levels of domestic crude oil production, EPA continues to push the Renewable Fuel Standard, a relic of our nation's era of energy scarcity and uncertainty.
A 2014 Congressional Budget Office study projected that the RFS could raise the cost of fuel prices because "Given the design of the RFS, the cost of encouraging additional sales of high-ethanol fuel falls on the producers and consumers of gasoline and diesel."
What's more, there is very little consumer demand for high ethanol fuels….It is well past time that we end or significantly amend the RFS."
The ethanol industry responding to API's continued attack on the RFS. Tom Buis, Growth Energyco-chair said, "API's 'State of American Energy' speech, brought to you by Big Oil, is nothing new. While oil companies talk about the future of energy in this country, they seem fixated on a finite resource and fail to acknowledge that renewable fuels play a critical role in meeting the nation's growing energy needs.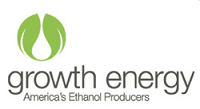 "Year after year, API attempts to drive the narrative that the Renewable Fuel Standard (RFS) must be reformed or repealed. This argument is fundamentally flawed. The claims that renewable fuels will increase the cost of energy or that they are worse for the environment are simply ridiculous. Countless independent studies have shown that renewable fuels like ethanol help drive down the cost of fuel. Furthermore, when it comes environmental damage, no one has a worse record than oil companies. Their record of ecological disasters is extensive and deeply troubling.Between 2008 and 2014, more than 25,000 oil spills accounted for more than 217 million gallons of oil and petroleum based products being dis­charged into U.S. navigable waterways, territorial waters, tributar­ies, the contiguous zone, onto shoreline, or into other waters and land that threaten the environment. That's an average of more than 30 million gallons spilled a year. In contrast, ethanol is biodegradable and no beaches have ever been closed due to an ethanol spill…
API notes the importance of consumers in their speech, yet seems to believe the American consumer is best served by denying them a choice. Furthermore, they attempt to distort the truth saying there is no demand for renewable fuels. Yet major retail chains like Sheetz, Kum & Go, MAPCO and others are adopting higher blends and offering them to consumers and seeing tremendous success and growing demand.
The bottom line is that API wants to kill any competition that may threaten their bottom line and record profits….The RFS is a win-win for America, as it is an essential part of a true 'all of the above' energy strategy needed to meet the growing energy demands of the 21st century." (Click here for Buis' complete remarks.)

Renewable Fuels Association (RFA) President and CEO Bob Dinneen soundly rejected API's claims. "I'm not sure what reality Jack is living in, but it is clear that he believes API's actions and policies are making our nation more energy secure when nothing could be

further from the truth. Perhaps he has convinced himself that fracking will provide the answer to all of our nation's energy needs. What Jack conveniently failed to mention is that as oil prices have crashed, so has the rig count. The number of active U.S. oil rigs has plunged 67 percent from its peak in 2014. Last week's rig count was actually the lowest since May 2010, according to the oil field services firm Baker Hughes. If Jack spent time living in the real world, instead of his revisionist reality, he would find himself whistling past the graveyards of shuttered wells that have been abandoned in the bust that inevitably follows a temporary boom of an oil well.
Even though U.S. oil production has risen in recent years, U.S. refiners still import a substantial amount of crude oil. In 2015, U.S. refiners processed roughly 16 million barrels per day, while crude oil imports averaged about 7.3 million barrels per day. This means that roughly 45 percent of the oil processed by U.S refineries came from imports. And about one-third of our nation's imports came from OPEC nations with Russia and Columbia also serving as major suppliers.
The fact is our nation needs domestically-produced clean burning renewable fuels now more than ever. Ethanol plants strengthen communities, they do not abandon them. Ethanol jobs are as stable and renewable as the fuel itself. Jack needs to wrap his arms around the fact that the era of unconstrained energy consumption is the real relic, and no longer exists. Renewable energy resources like ethanol provide the only real hope of a more sustainable energy, environmental, and economic future."

Iowa Renewable Fuels Association Executive Director Monte Shaw responded, "Nothing new today from Big Oil. API continues to defend its special tax preferences while attacking the RFS. You can't help but laugh when API wraps themselves in the banner of market competition while advocating just the opposite. They've done that for so long you get the feeling they actually have started to believe their own false rhetoric.
Big Oil simply does not want consumers to have the choice of higher ethanol blends because oil can't compete in a free market. Ethanol blends are cheaper, cleaner, and higher octane. Ask the pioneering retailers who give their customers a choice and the picture is clear – consumers prefer cheaper, cleaner E15 and E85.
Despite API's claims that its oil monopoly worldview is gaining political support, the facts on the ground are clear. First, the only vote in Congress to repeal the RFS failed by a 2 to 1 margin in the Senate Banking Committee. And here in Iowa, 12 out of the 14 candidates running for president have pledged to – at a minimum — support the Congressional RFS schedule through 2022 and to insist on a level playing field thereafter. Quite frankly, we are likely closer to the end of Big Oil's Century of Subsidies than to API's goal of repealing the RFS."